The pomegranateis a fruit-bearing deciduousshrub or small tree growing between five and eight meters tall.In the Northern Hemisphere, the fruit is typically in season from September to February.[5] In the Southern Hemisphere, the pomegranate is in season from March to May.
The Punicagranatumleaves are opposite or sub-opposite, glossy, narrow oblong, entire, 3 - 7 cm long and 2 cm broad. The flowers are bright red, 3 cm in diameter, with four to five petals (often more on cultivated plants). Some fruitless varieties are grown for the flowers alone. The edible fruit is a berry and is between a lemon and a grapefruit in size, 5 - 12 cm in diameter with a rounded hexagonal shape, and has thick reddish skin. The exact number of seeds in a pomegranate can vary from 200 to about 1400 seeds, contrary to some beliefs that all pomegranates have exactly the same number of seeds.[7] Each seed has a surrounding water-laden pulp - the edible aril?ranging in color from white to deep red or purple. The seeds are embedded in a white, spongy, astringent pulp.
Punicagranatum is grown as a fruit crop plant. Pomegranates are drought-tolerant, and can be grown in dry areas with either a Mediterranean winter rainfall climate or in summer rainfall climates. In wetter areas, they can be prone to root decay from fungal diseases. They are tolerant of moderate frost, down to about -10`C. Insect pests of the pomegranate can include the pomegranate butterfly Viracholaisocrates and the leaf-footed bug Leptoglossuszonatus. Pomegranate grows easily from seed, but is commonly propagated from 25 - 50 cm hardwood cuttings to avoid the genetic variation of seedlings. Air layering is also an option for propagation, but grafting fails.
Pomegranate aril juice provides about 16% of an adult's daily vitamin C requirement per 100 ml serving, and is a good source of vitamin B5 (pantothenic acid), potassium and natural phenols, such as ellagitannins and flavonoids. Pomegranates are listed as high-fiber in some charts of nutritional value. That fiber, however, is entirely contained in the edible seeds which also supply unsaturated oils. People who choose to discard the seeds forfeit nutritional benefits conveyed by the seed fiber, oils and micronutrients.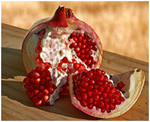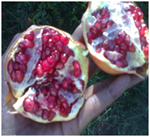 Nutritional value per 100 g
Energy
250 kJ (60 kcal)
Carbohydrates
15 g
- Sugars
13.7 g
- Dietary fiber
1.6 g
Fat
0.38 g
Protein
0.82 g
---
How to Grow Pomegranate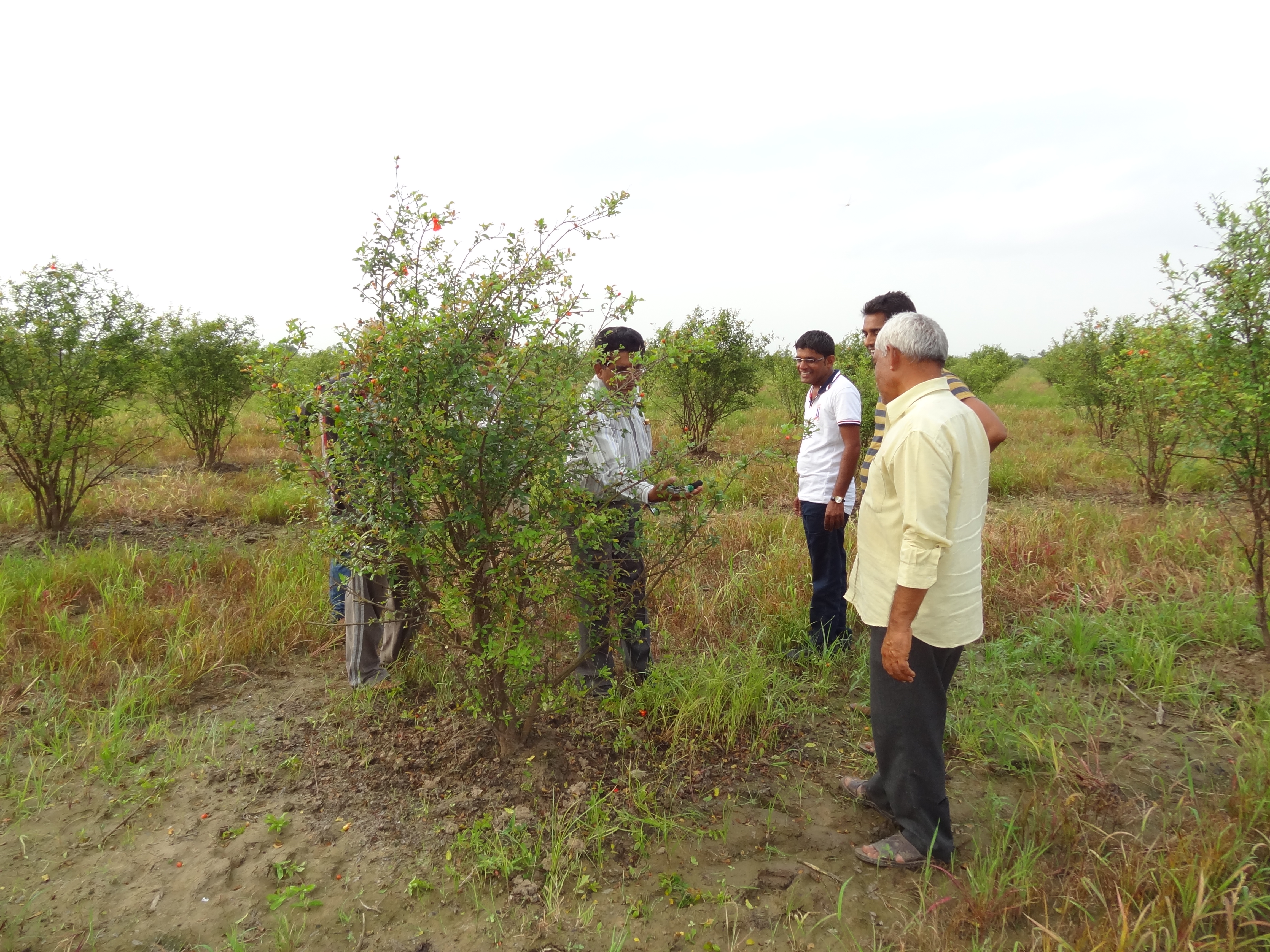 After transplanting: In a proper way of fertilization + nutrition + watering As per disease pesticides & bio pesticides in a proper management and we can control the diseases.
---
How to Control Pomegranate Disease
We have to apply pesticides and biopesticides by the way of foliyer drinching in root zone as per disease pest control. After applying proper recipe and then diseases can be control within 2-3 days. Note: Before applying the pesticides and bio-pesticides we have to focus to pomegranate plant leaves flowers branches as well as root zone all the factor we must studies and analysis to all. After conclusion and decide which recipe will be require to control particular disease remaining.
---
How to Increase Pomegranate Production
For development healthy mass production
A proper management of Fertilization
A proper management of Nutrition
A proper management of Watering
A proper management of Pest Control
These all four factors are manage in proper ways so that farmer can create the production bulk and healthy.
For further more information they may be Contact to us.